After a tumultuous end to 2019 and the pandemic-related uncertainty of 2020, Boulder Beer Company is forging ahead with a refresh of its brand lineup in 2021. To help kick off the rebrand, it's created a barrel-aged version of Shake Chocolate Porter using Laws Whiskey barrels.
The new variety brings a robust and complex twist to an already-flavorful beer. Starting with the deep brown color and moving to the rich, multi-layered nose it's clear—this beer needs to be slowly sipped and savored.
Diverse Flavors Power Complex Beer
The lightly-carbonated beer offers up scents of roast, chocolate and caramel. Initially there's just a hint of booze and whiskey. The first sip extends the experience and tastes much like a regular Shake on the front of the tongue.
However, as the beer warms in your mouth it draws out the whiskey and oak essences along the sides and back of the tongue. The whiskey flavor hangs around as a pleasant aftertaste as the intensity slowly fades.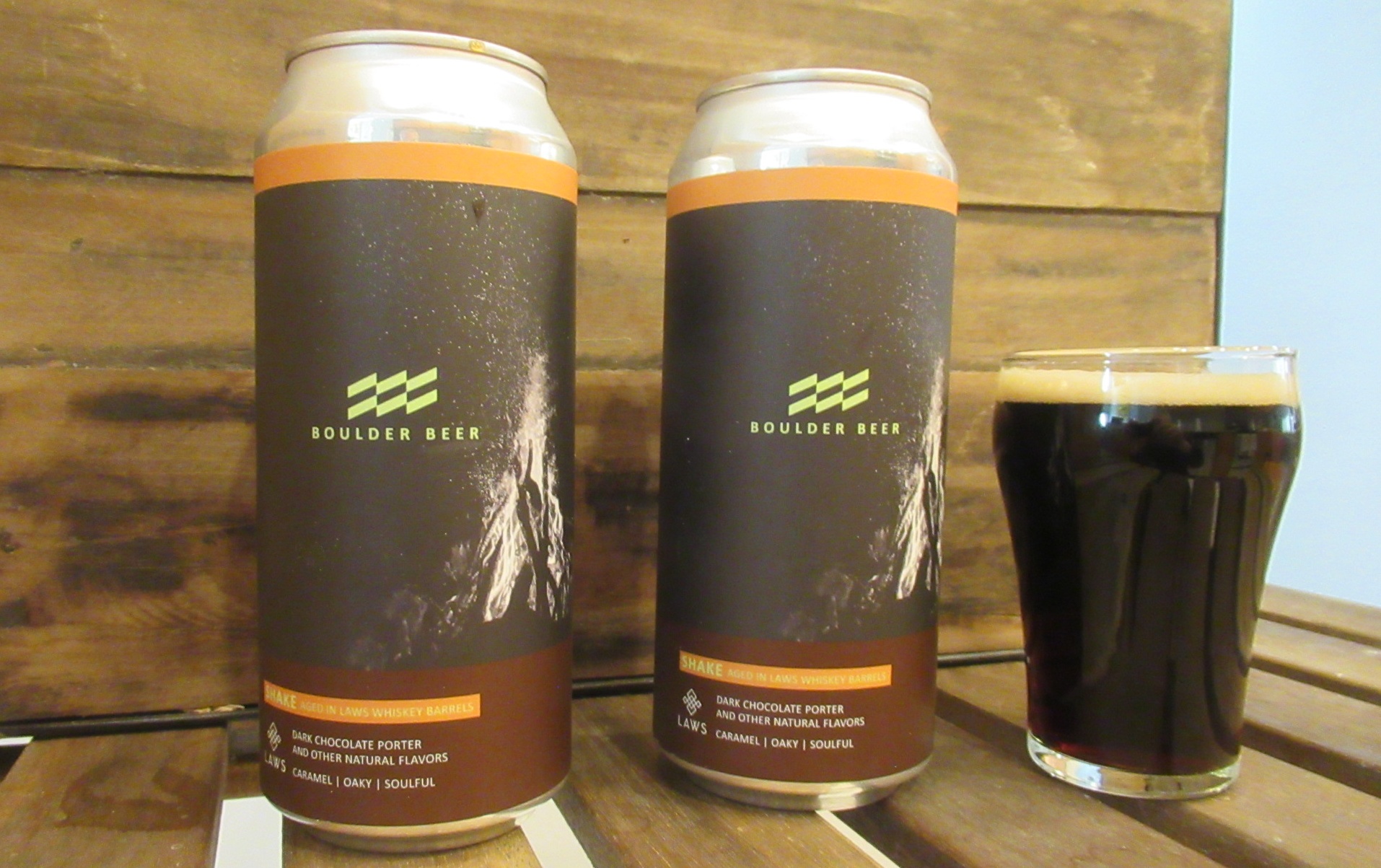 Multi-Faceted and Balanced
While there's a lot going on in the beer, its careful design delivers a pleasant experience that seamlessly flows through the stages of flavor. Barrel-aged Shake offers a wonderful counterpoint to some overly-boozy barrel-aged offerings. The mellow whiskey and alcohol components complement rather than overwhelm the base.
As the beer warms in the glass the chocolate flavors seem to melt right into whiskey. The resulting effect is a perfect balance of sweet, bitter and boozy with even some hints of dark fruit.
Fresh Laws Barrels Infuse Unique Essences
The beer was designed by Sleeping Giant Brewing, which brews the Boulder Beer brand. In pairing with Laws Whiskey House for barrels, Sleeping Giant tapped another Colorado beverage pioneer.
Said Matthew Osterman, founder and president of Sleeping Giant, "Laws is a local icon with a product second to none and an OG player in the CO whiskey space…so…there are a lot of parallels with Boulder Beer." The irresistible quality of the barrels also factored in. "We had the opportunity to get some first-use barrels, so we jumped on it!"
Osterman explained, "By using fresh, first-use barrels we got a ton of Laws whiskey flavor. For this first batch, I'd say it's more whiskey and less wood just because there was so much whiskey present still." Osterman added that the barrel-aged Shake showcases the oak, vanilla, caramel and tobacco flavors from the barrels. He even noted a little orange, likely from the heirloom wheat that Laws uses.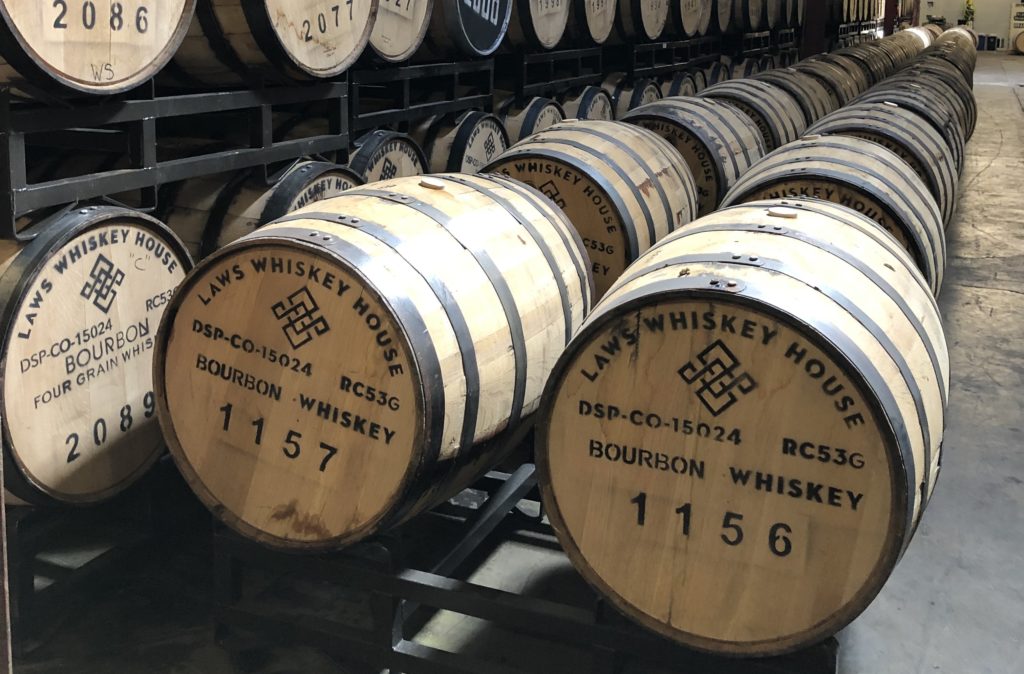 Building on a Classic Shake Foundation
By barrel-aging Shake, Sleeping Giant adds new dimensions to a longtime Boulder Beer favorite. The traditional Shake grain bill consists of five different grains including Chocolate Wheat, plus cacao nibs. This strong chocolate influence serves as the canvas on which the Laws barrels paint a more complex picture.
Shake joined Boulder Beer's year-round team in 2013. At the time it helped complement and round out a lighter and hoppier lineup.
This history helped guide Sleeping Giant when choosing to extend the Boulder Beer brand. Said Osterman, "Shake is an existing brand that distributors and customers know and love, so it was an easy move to go that route as opposed to coming up with a completely new brand."
The Start of a Tasty Series
Boulder Beer released barrel-aged Shake in cans at the beginning of February. That leaves plenty of cold-weather days for beer-drinkers to warm up with a can or two. Even better, this release isn't just a one-off. Osterman promises future barrel-aging projects with Shake.